Carlota Galgos Rescue Canada collects donations on behalf of 112 Carlota Galgos in Malaga, Spain. All donations large and small are gratefully accepted and directly support the rescue, rehabilitation and care of galgos by the del Rio family.
Carlota Galgos Rescue Canada Inc. and 112 Carlota Galgos are volunteer-driven organizations who rely solely on fundraising initiatives and donations. Please note that while we are an incorporated registered non-profit organization, we are not a registered charity and are therefore unable to provide tax receipts for donations. 
PayPal
Follow the link below to make a donation with your bank or credit card. You also have the option of setting up a regular monthly donation.
 E-transfer
Donations can also be sent by e-transfer to carlotagalgosrescuecanada@gmail.com.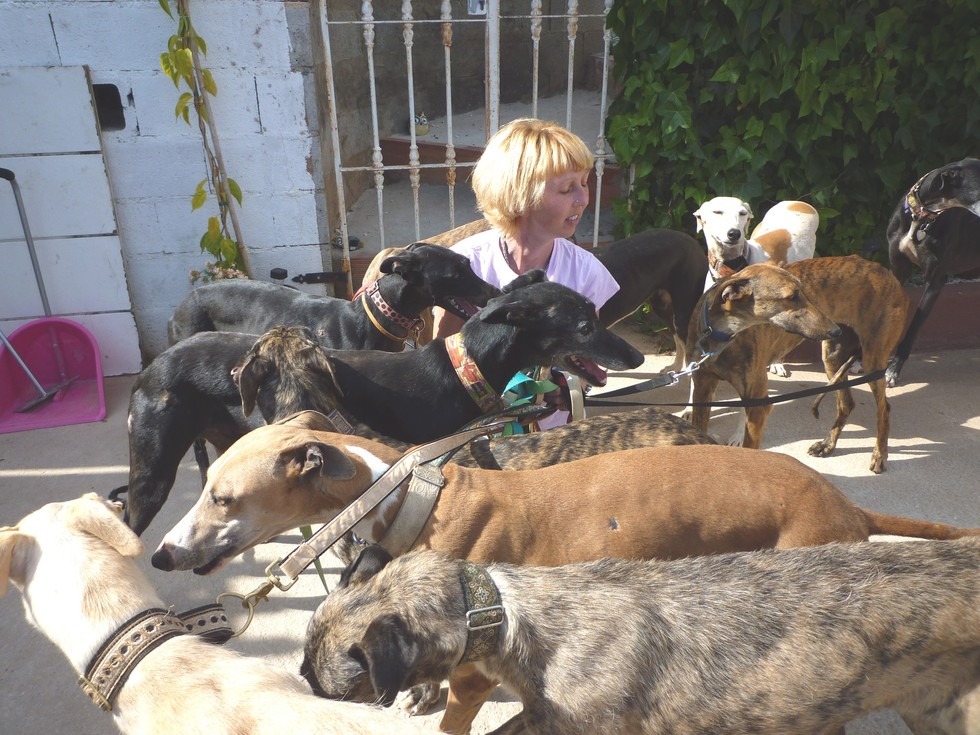 Become a Lifeline Parent
The Lifeline Parent Sponsorship program provides financial support for galgos in the del Rio family's care. It costs between $450- $600 CAD to rescue a healthy galgo. This amount does not cover further emergency medical care/surgeries or longer term rehabilitation at the finca, if required.
Lifeline payments can be made by PayPal or e-transfer to carlotagalgosrescuecanada@gmail.com. Please use the note area to indicate that this is a Lifeline payment.
All Lifeline funds collected by Carlota Galgos Rescue Canada are transferred directly to Charlotte del Rio to help support the finca galgos.
Please contact carlotagalgosrescuecanada@gmail.com for further information about becoming a Lifeline Parent, or visit the Lifeline Parents (112 Carlota Galgos) Facebook page.
Become a Flight Patron
All of our dogs fly accompanied by a flight patron/patrons who donate their time and money to travel to Spain. We fly dogs to Canada from April until the end of October. Many patrons choose to stay at the finca for a working holiday and enjoy the "finca experience". If you are interested in learning more about becoming a flight patron, please contact us!